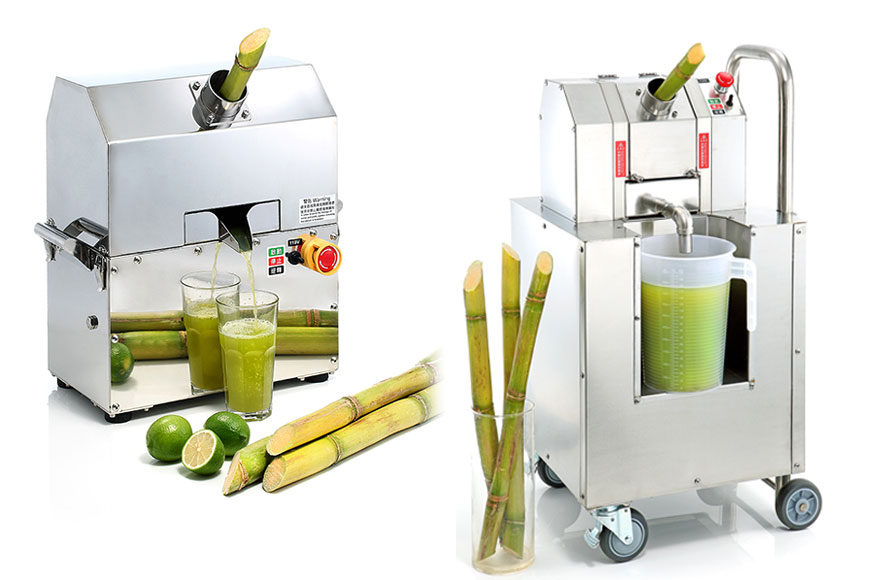 Sugarcane Juice Extractor
Stainless Steel Automatic Sugarcane Squeezer,Commercial Trolley Sugarcane Juice Extractor,Solid Roller Sugarcane Juice Extractor
DASIN has nearly 30 years of experience in production of sugarcane squeezer. Our current models have improved their safety by using protective plate and emergency stop button. Some models also have function of automatic power off while opening their covers.
---
Another major concern of DASIN is failure rate of machines; therefore, we use SUS304 solid roller along with high quality bearing and lubricating oil. It is also easy to maintain the chain and gear transmission. All of these design improvements contribute to reduce the failure rate of machines.

As for production efficiency, the reducer motor adopted ensures low noise and high torsion to get more juice. Unique design for feeding inlet makes it convenient for you to use. You also do not need to peel sugarcanes before feeding into the machine. We care for operation safety and efficiency of our products. We make every detail flawless. Our machines produce high quality sugarcane juice with a much greener color than other machines, which also adds value to your juice.

Dasin Machinery Co. Ltd. is a professional manufacturer for food machinery with over 40 years of production experience and a few years of exportation experience. All of our products are made in Taiwan and ISO-9001 Certified. We are seeking for agents and distributors from all over the world. We also provide service of OEM & ODM. Please contact us if you have any requests for food machinery!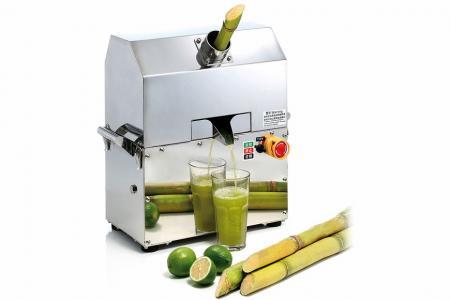 CP300
DASIN desktop sugarcane squeezer, different from traditional sugarcane juicer with exposed...
Details
Add to List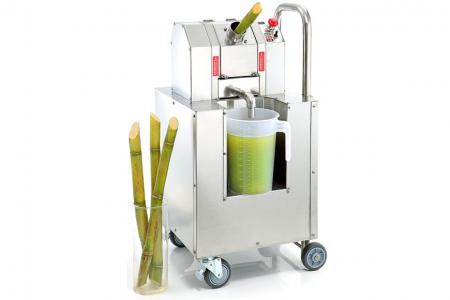 CP490
DASIN trolley sugarcane squeezer, easy to move around, different from traditional sugarcane...
Details
Add to List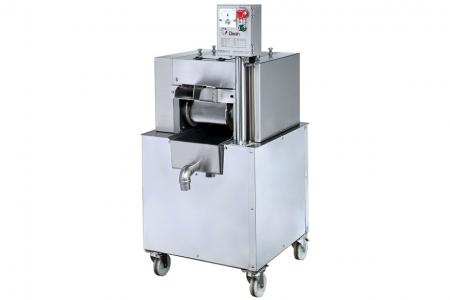 CP860
DASIN Sugarcane Squeezer for Factory Use, six stainless steel rollers for three times of continuous...
Details
Add to List
Catalog Download
Download latest product catalog.

Download
Sugarcane Juice Extractor | Made in Taiwan Commercial Juicers & Shaking Machines for Beverages and Drinks Manufacturer | Dasin Machinery Co., Ltd.
Located in Taiwan since 2010, Dasin Machinery Co., Ltd. has been a food machinery manufacturer. Their main products, including Sugarcane Juice Extractor, Commercial Juicers, Shaking Machines for Beverages and Drinks, Powder Dispensers, Industrial Juicers and Commercial Tapioca Pearls Machines with ISO 9001 certification.
Dasin Machinery is located in Caotun, Nantou, Taiwan, which is a professional manufacturer of food machinery. Our company was called Shengfa Food Machinery in early times, which started to produce commercial juicers and do OEM since 1975. We continually accumulate our experience in OEM and ODM. Meanwhile we constantly develop new products to fulfill the needs of our customers. Over 40 years of designing and manufacturing experience for commercial juicers, 70% to 80% market share in juice factory and beverage store business of Taiwan.
Dasin has been offering customers high-quality beverage and drink commercial machines, both with advanced technology and 40 years of experience, Dasin ensures each client's demands are met.